up
Direction, Choreography, Set Design and Lighting Design: Saburo TESHIGAWARA
Cast: Saburo TESHIGAWARA, Rihoko SATO / Yosuke YAMASHITA
Art Direction: Milky Isobe  Photo: Aya Sakaguchi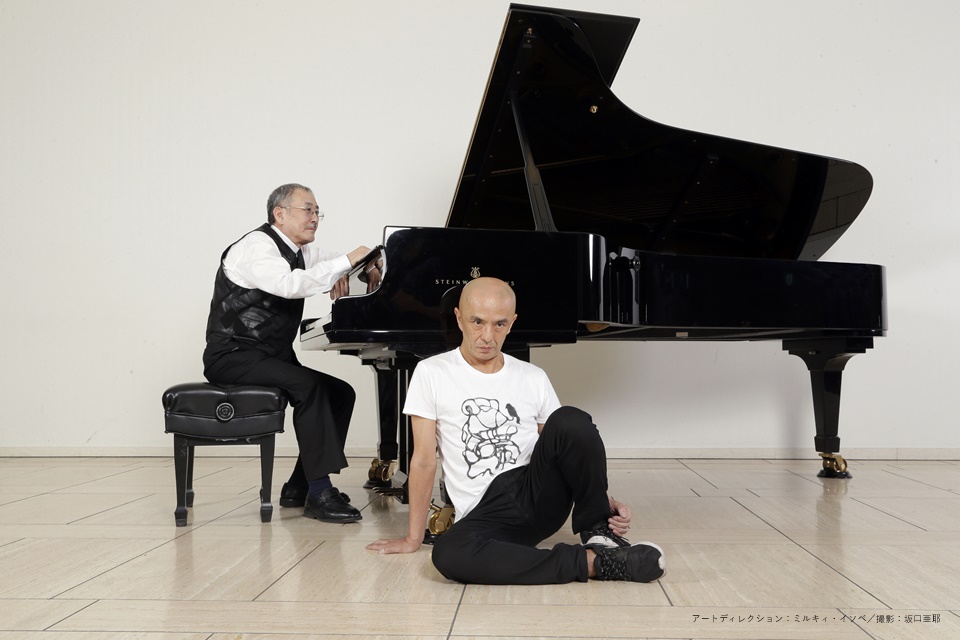 Collaborators since their special performance at live music venue Shinjuku Pit Inn in April 2015, globally renowned dancer/choreographer Saburo Teshigawara and pianist/jazz virtuoso Yosuke Yamashita reunite for a new work. With the relatively unlimited space of the theater giving freer reign to Teshigawara's indulgence in a variety of artistic means of expression (ranging from video to opera,) as well as Yamashita's facility with a wide range of musical performance possibilities (including orchestra and traditional Japanese instruments,) the duo are expected to pull out all the stops in the demonstration of a new chemistry.
Ticket
| | |
| --- | --- |
| All seats reserved | Advance: S ¥5,500 / A ¥4,500 / Other tickets available |
Cast / Staff
| | |
| --- | --- |
| Direction, Choreography, Set Design and Lighting Design | Saburo TESHIGAWARA |
| Cast | Saburo TESHIGAWARA, Rihoko SATO and Yosuke YAMASHITA (Piano) |
| Produced by | Tokyo Metropolitan Theatre / KARAS |
| Presented by | Tokyo Metropolitan Theatre & Arts Council Tokyo (Tokyo Metropolitan Foundation for History and Culture) |
Artist Profile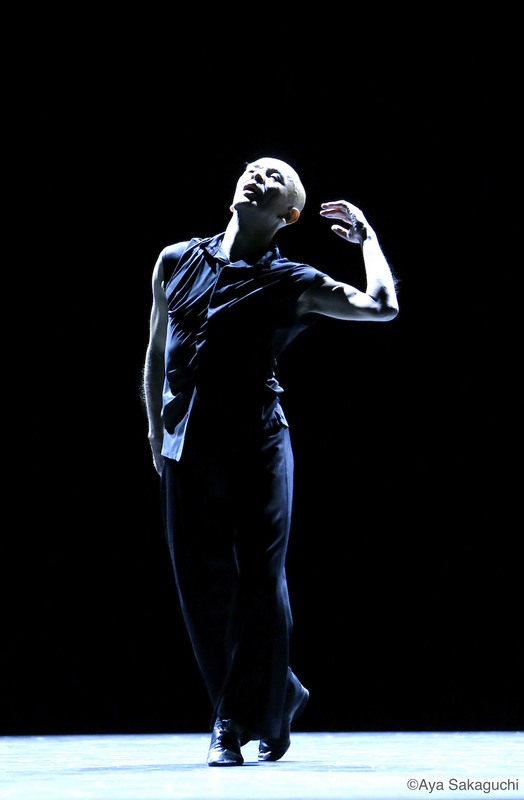 Saburo Teshigawara began his particular brand of creative activities in 1981; since 1985, he has been invited to hold performances all over the world, together with his company, KARAS. Pursuing new forms of expression that eschew pre-existing frameworks for dance, Teshigawara is also involved in lighting, set design, costumes, and music, using light/sound/atmosphere/body to qualitatively change the space in innovative work that, along with his unique breath-based dance method, has received high acclaim world-round. In recent years, he has done choreography for companies such as the Paris Opera Ballet, as well as extensive commissions for Venice's Teatro La Fenice and Paris's Champs-Élysées, among others. He will direct Mozart's The Magic Flute for the Aichi Triennale 2016. With his original work continuing since 2013 at Theater X, Teshigawara has "pursued, particularly in his series of dance adaptions of Bruno Schulz's short stories, a novel relationship between dance and language. In his opposition of bodies with well-honed words – perhaps resonating with and expanding the imagination – he has created a new space-time in dance," for which he was awarded the 32nd Takaya Eguchi Award (2014).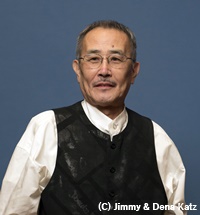 The 1969 formation of the Yosuke Yamashita Trio made a huge impact on the jazz world with its energetic, free form performances. Beyond his renown both at home and abroad as a first class jazz pianist, Yamashita's activities also include collaborative performances with the likes of wadaiko (traditional Japanese drums), symphony orchestras, and more. His performances, likewise, are not limited to Japan but extend all over the world; in 1988, the Yosuke Yamashita New York Trio was formed. A revival performance of Yamashita's 2000 self-composed concerto took place in Turin, Italy in 2004, conducted by Yutaka Sado. In 2006, he performed with Ornette Coleman; in 2007, with Cecil Taylor. Piano Concerto No.3 Explorer was performed in 2008, and the world debut of Piano Concerto No.4 "JAZZ", composed by Toshi Ichiyanagi, took place in 2009. The same year, the Yosuke Yamashita Trio 40th Anniversary Reunion Live was held with an all-star cast including members from every generation of the group. In 2013, the New York Trio's 25th anniversary album Grandioso was released, which was followed in 2015 by the CD Yosuke Yamashita Special Big Band - From The New World. His February 2016 performance with the Tonkünstler Orchestra, held at Wiener Musikverein and conducted by Yutaka Sado, was a huge success. Won the Minister of Education's Art Encouragement Prize in 1999, the Imperial Medal of Honor with Purple Ribbon in 2003, and The Order of the Rising Sun, Gold Rays with Rosette in 2012. Eminent Professor at Kunitachi College of Music. His performance activities aside, Yamashita is also known as a prolific essayist.