Daidengaku Ikebukuro Emaki
Planning, Supervision: Manzo NOMURA   Cast: Manzo NOMURA, and others
Photo: Kumi Akasaka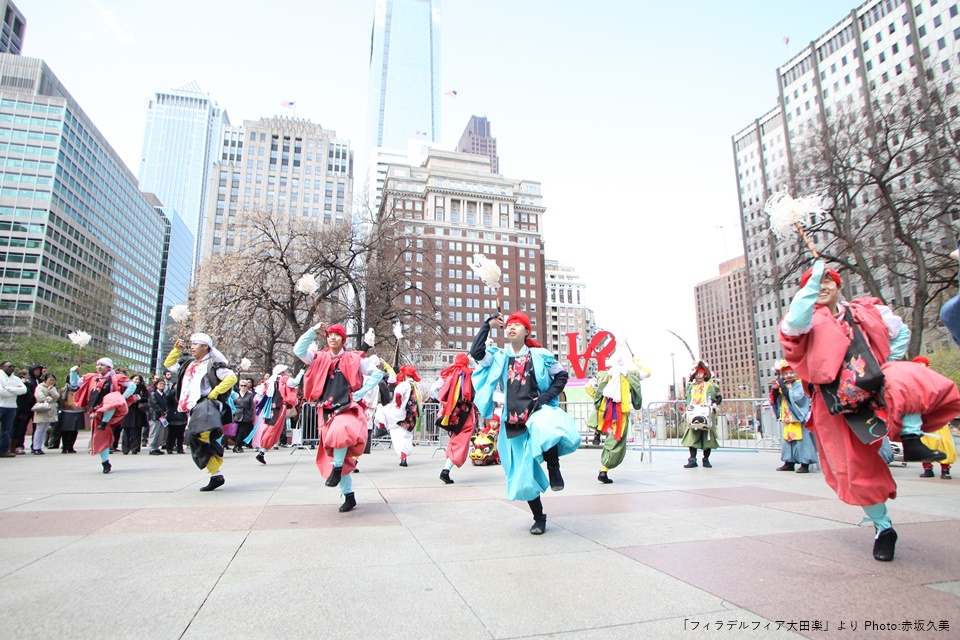 Kyogen actor Kosuke Nomura (the fifth Mannojo Nomura, 1959-2004) created Daidengaku with the cooperation of dancers, musicians, actors, and scholars based on Dengaku, a type of performance art that gained immense popularity all over Japan from the Heian to the Muromachi periods, before suddenly disappearing. This autumn, the ninth Manzo Nomura directs this work with the neighborhood of Ikebukuro unfolding as its stage. A cast of over a hundred people donning one of five different traditional-colored costumes and hats embellished with colorful flowers will dance to ancient melodies and light rhythms in this outdoor performance. Produced by the city and people of Ikebukuro, the curtain rises on a new Daidengaku.
Information
| | |
| --- | --- |
| Venue | Minami Ikebukuro Park, Green Blvd, and Toshima Center Square (Toshima city office 1F) * Toshima Center Square in case of rain |
| Dates | 11.5 (Sat) 18:00 - 20:30 |
| Language | Non-verbal performance (sections in Japanese) |
| WebSite | http://ikebukuroemaki.tumblr.com/ |
| Type | Dance, Music, Traditional performing arts |
Ticket
| | |
| --- | --- |
| Free, Reservation not required. | |
Cast / Staff
| | |
| --- | --- |
| Planning, Supervision | Manzo NOMURA |
| Cast | Manzo NOMURA, and others |
| In cooperation with | ACT.JT |
| Supported by | the Agency for Cultural Affairs, Government of Japan in the fiscal 2016 |
| Presented by | Toshima Mirai Cultural Foundation, Toshima City |
Artist Profile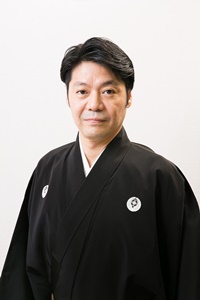 Born in 1965, Manzo Nomura is the 9th head of the Manzo Nomura family of the Izumi School of kyogen, which has a history of around 300 years. He focuses not only on carrying on the classics, but also on reproductions of other historical kyogen pieces, as well as the creation of new work. Whether producing and directing Gendai Kyogen, a fusion of kyogen and stand-up comedy with Kiyotaka Nanbara, or launching "Tachiai Kyogen-kai," which is aimed at youth training and exchange between the Okura School and the Izumi School, Nomura is committed to developing and promoting the next generation of the Nogaku world. He also directs and performs in Daidengaku, a reproduction of the medieval performance art dengaku. Nomura is an instructor at Tokyo University of the Arts, J.F. Oberlin University, and Seinenza Theater Laboratory, and serves as secretary of Izumi-ryu Shokubunkai. He has been designated as a holder of Important Intangible Cultural Property. His father, Man Nomura, is recognized as a Living National Treasure of Japan.