Asia Series Vol.3: Malaysia Performance The Instant Café Theatre Company "NADIRAH"
Written by Alfian SA'AT
Directed by Jo KUKATHAS
Photo: Sesha Kalimuthu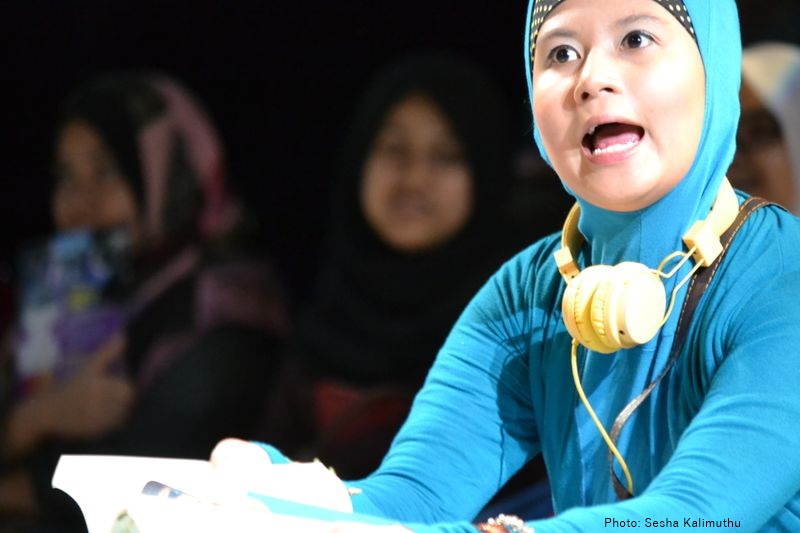 Led by Malaysia's preeminent director and actor Jo Kukathas, the Instant Café Theatre Company performs its major work. Up-and-coming Singaporean playwright Alfian Sa'at drew inspiration for the piece from legendary Malaysian director Yasmin Ahmad's film Muallaf (The Convert), as well as from real-life incidents. Through life's pivotal issue – marriage – the theme of the religion and beliefs of the people living in Malaysia realistically emerges.
Information
Venue

Nishi-Sugamo Arts Factory

Dates

11.11 (Fri) 19:00
11.12 (Sat) 15:00*
11.13 (Sun) 15:00
*Post-show talk

Time

120 min.

Language

Performed in English and Malaysian with Japanese subtitles

WebSite

http://www.festival-tokyo.jp/16/en/program/nadirah/

Type

Theater
Ticket
| | |
| --- | --- |
| Unreserved seating | Advance: ¥3,500 / Day: ¥4,000 / Other tickets available |
Cast / Staff
| | |
| --- | --- |
| Written by | Alfian Sa'at |
| Directed by | Jo Kukathas |
| Produced by | The Instant Café Theatre Company |
| Co-organized by | the Japan Foundation Asia Center |
| Presented by | Festival/Tokyo |
Artist Profile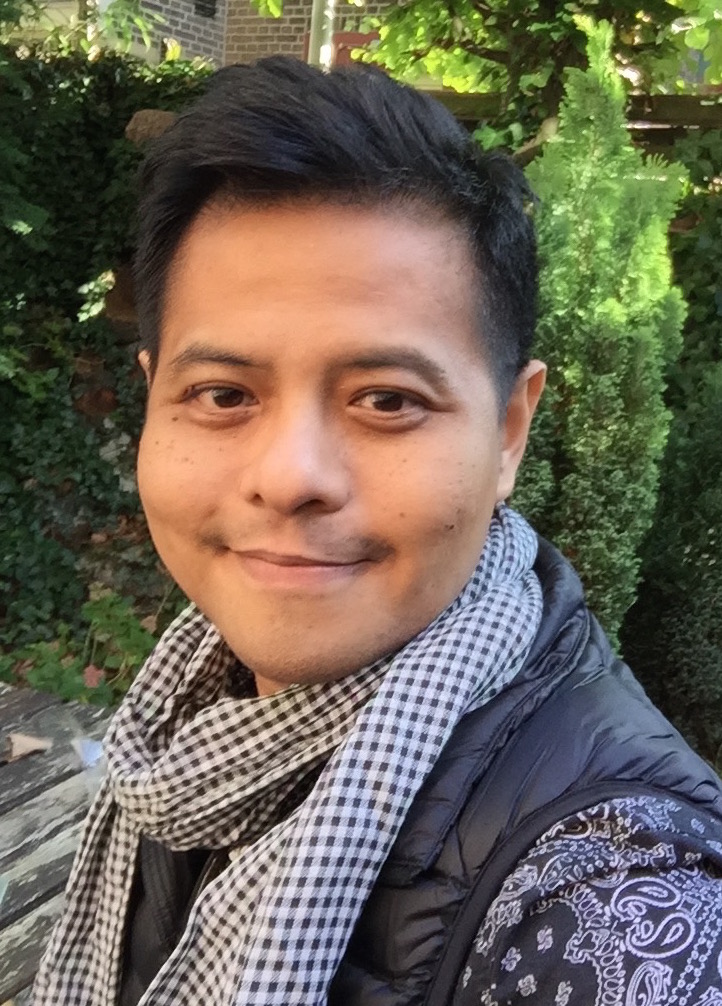 Alfian Sa'at is a Resident Playwright with W!LD RICE, one of Singapore's most recognized theatre companies. His published works include three collections of poetry (One Fierce Hour, A History of Amnesia and The Invisible Manuscript), a collection of short stories (Corridor), a collection of flash fiction (Malay Sketches), two collections of plays, and the play Cooling Off Day.
 Sa'at has been nominated 10 times for Best Original Script at the Life! Theatre Awards, eventually winning in 2005 for Landmarks, in 2010 for NADIRAH, in 2013 for Kakak Kau Punya Laki (Your Sister's Husband), and in 2016 for Hotel (with Marcia Vanderstraaten). In 2011, Alfian Sa'at was awarded the Boh-Cameronian Award in Malaysia for Best Book and Lyrics for the musical The Secret Life of Nora. In 2013, he won the Boh-Cameronian Award for Best Original Script for the play Parah.
 In 2001, Sa'at won the Golden Point Award for Poetry as well as the National Arts Council Young Artist Award for Literature. He has also been nominated for the Singapore Literature Prize three times: for Corridor (1999, Commendation Prize), A History of Amnesia (2004). and his translation of the novel The Widower (2016).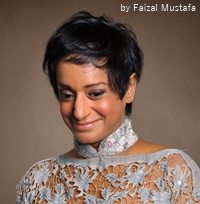 Jo Kukathas is an actor, writer and director for The Instant Café Theatre Company in Malaysia and is best known for her politically resonant work and satirical comedies that reflect Malaysia's diverse ethnic, religious and cultural composition and the tensions that reside there.
 She directs the classics as well as contemporary plays. Her production of A Midsummer Night's Dream (2012), a collaboration with an Indian classical dance company took the audience on a dream of a Hindu past lot in the forests of time and modernity. In her production of The Merchant of Venice (2000) she explored the racial and religious tensions between the minority Chinese immigrant world of Shylock, the dominant Malay-Muslim world of Antonio, and the hedonistic world of the young people of the urban capital.
 She has also developed new writing with young writers in Malaysia. Air Con (2009) by Shanon Shah was about the murder of a transgender prostitute outside an elite boy's boarding school and dealt with gender issues as well as homophobia, religion and bullying. Flies and Foreigners by Ridzwan Othman deals with growing xenophobia and race relations. Arun Subramaniam's play Hero (2011) is about the murder of a prominent politician from a racial minority in Malaysia.
 Her international work includes collaborations with Setagaya Public Theatre, co-writing and directing the multi-lingual play The Island in Between, featuring actors and designers from Malaysia and Japan. She was part of a three-year Asian collaboration at Setagaya with writer-directors from Indonesia, Thailand, Singapore, Philippines, and Malaysia, who together created the complex, multi-lingual play Hotel Grand Asia in Tokyo.
 As a writer-director she has toured her own play "Break-Ing" to Tokyo and Singapore, and plans to take her play "Raj and the End of Tragedy" on tour in 2017. She is a highly respected actor in both Malaysia and Singapore, where she has won a number of awards for her solo work, her main and supporting roles as well as her ensemble work. She has conducted theatre workshops and or performed in Malaysia, Taiwan, Japan, Singapore, Brazil, New York and Hong Kong.
 She has directed three plays by Alfian Sa'at: "Cooling Off Day" about the general election in Singapore; "Parah" about race and friendship performed in Singapore and Malaysia as well as two Australian festivals, and "NADIRAH" about race, religion and family performed in Singapore and Malaysia.