Asia Series Vol.3: Malaysia Performance "B.E.D. (Episode 5)"
Conceived, Directed and Choreographed by Ren Xin LEE
(c) Wong Horngyih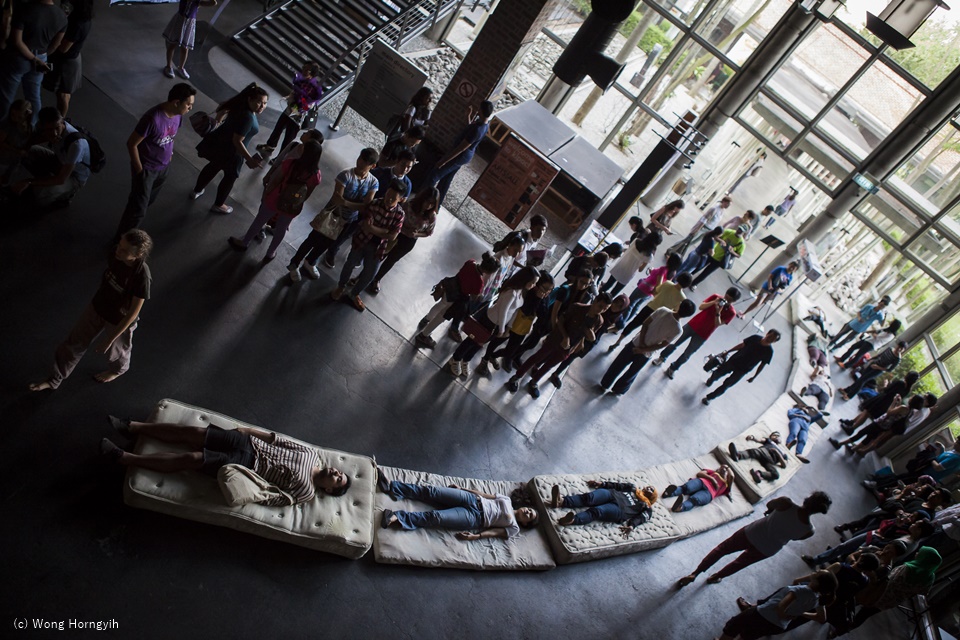 Ren Xin Lee's reputation proceeds her as Malaysia's most talented young choreographer and dancer. She constructs her work out of emphasized movements inspired by responses she has elicited from her dancers; this Tokyo performance draws from a two-week residency approaching urban space. As the fifth piece in her formative series B.E.D., Ren Xin represents the mattress as a safe and comfortable private space, portraying the contrast between public and private through the dancer-audience relationship.
Ticket
| | |
| --- | --- |
| Unreserved seating | Advance: ¥2,000 / Day: ¥2,500 / Other tickets available |
Cast / Staff
| | |
| --- | --- |
| Conceived, Directed and Choreographed by | Ren Xin Lee |
| In cooperation with | The Saison Foundation |
| Co-organized by | the Japan Foundation Asia Center |
| Presented by | Festival/Tokyo |
Artist Profile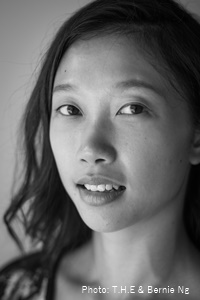 Ren Xin Lee is a dancer and choreographer based in Malaysia. Her work has been presented at Festival BO:M in Seoul, M1 Contact Festival, National University of Singapore Arts Festival, The Third Space in Singapore da:ns festival, International Young Choreographers Project in Taiwan, MyDance Festival, Dancing In Place, d'MOTION in Malaysia, and in 2 Minute Solos (Art Meets Politics), curated by Marion D'Cruz. She studied dance at the Nanyang Academy of Fine Arts in Singapore, and completed a Bachelor of Fine Arts (BFA) in dance at the Purchase Conservatory of Dance, State University of New York. She has been called one of the most talented young choreographers in Malaysia by Marion D'Cruz, a founder of Five Arts Center.
In 2013, she participated in a dance dramaturgy mentorship with Lim How Ngean, organized by The Esplanade, Singapore. In 2014, she joined the Southeast Asian Choreolab held by MyDance Alliance at Rimbun Dahan, facilitated by Janis Claxton. In the same year, she received the Krishen Jit Astro Fund, which supported her to conceive and explore this B.E.D. project. In June 2016, she was a Fellowship Grantee at the Festival Teaterformen in Braunschweig, Germany. Lee danced project-based with The Human Expression (T.H.E.) Dance Company in Singapore and briefly with LeeSaar The Company in New York City. She is also a project dancer with the DPAC Dance Company in Malaysia.