Workshop for International Collaboration (3 pieces)
Direction: Aida REDZA, Takayuki SHIMA, and one other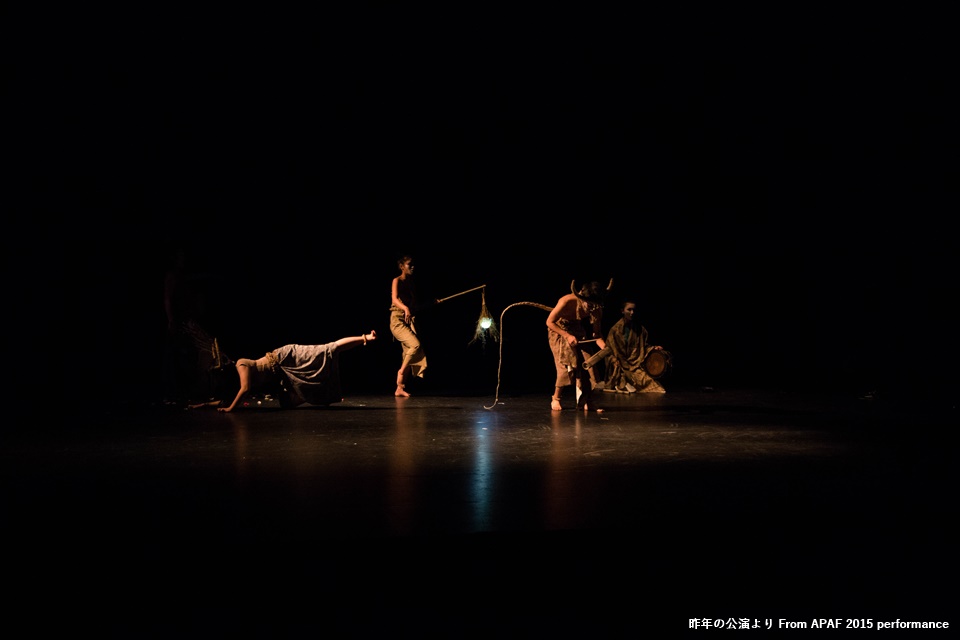 Through a 10-day workshop, directors from Asia (Japan, Malaysia, and one other country) will create a series of 15 minute original pieces around the theme of "makeup." With The Japan Foundation Asia Center joining as co-host from this year, the project will involve not only directors (choreographers) but also actors from all over Asia. Shizuoka Performing Arts Center (SPAC) in Shizuoka city will provide a venue for the workshop, allowing for a working environment where participants from diverse cultural backgrounds will be able to work together in close communication.
Information
Venue

Tokyo Metropolitan Theatre (Theatre West)

Dates

11.18 (Fri) 19:30
11.19 (Sat) 14:00

Time

90 min.

Language

Performed in Japanese and other languages (TBA)

WebSite

http://www.butai.asia/j/

Type

Dance, Performance, Theater
Ticket
| | |
| --- | --- |
| Unreserved seating | Free, Reservation required |
Cast / Staff
| | |
| --- | --- |
| Direction | Aida REDZA, Takayuki SHIMA, Wang Chong |
| Presented by | Asian Performing Arts Forum |
Artist Profile
Aida REDZA
Choreographer, Artistic director at Euphoria Penang Modern Dance Ensemble.
Currently residing in Penang (Malaysia). With continued commitment to tradition and innovation based on extensive knowledge of Asian philosophy and mythology, and works performed in specific locations such as buildings selected for the venues have especially been highly praised. Staged a number of performances and given lectures both domestically and internationally in countries such as Australia and Singapore. Recent works include "Cross Waves & Moving Jetties" (Georgetown Festival 2015 commissioned work).
Takayuki Shima
Chairman and director of Aji Theatrical Company.
His works embody the images read from the text as a landscape, and are characterized by an emphasis of the performances themselves of the actors; he has a reputation for beautiful and multi-layered productions. He was awarded the Outstanding Director Award for "Kami-Fusen" at the Toga Theater Contest. Member of the Japan Performing Arts Foundation (JPAF).
Wang Chong
Playwright, Director, Leader of Théâtre du Rêve Expérimental.
Born in 1982 in Beijing, After studying in Beijing, he completed his master's degree in Theatre in the U.S. He formed Théâtre du Rêve Expérimental in 2008. Its multi-media performance and documentary theatre has made it a leader of experimental theatre in China. He has toured internationally, including Asia and Europe. Wang is noted by The Beijing News as Experimental Artist of Year 2012. He received Saison Foundation Fellowship in 2015, Asian Cultural Council Fellowship in 2013, and Han Suyin Award for Young Translators in 2007.